Williams McCall Gallery presents Post-Millennial Jonah
Opening reception: December 7, 2012. 6:00 – 8:00 p.m.
From November 29, 2012 through January 3, 2012.
The gallery opens the exhibition Post-Millennial Jonah, a mixed media installation curated by Dorothy Palanza, which features the work of Palanza together with a a video/poem collaboration by Elizabeth Bradfield and Demet Taspinar. Bradfield is currently the Poet-in-Residence at Brandeis University. Demet's work has been shown at Art Bosphorus, Canakkale Art Biennale in Turkey, and the Tate Modern in London. This installation focuses on the endangered North Atlantic Right Whales that migrate south to the coast of Florida during the winter to give birth and nurse their calves. Palanza will be in attendance along with Richard Delaney, President & CEO of the Provincetown Center of Coastal Studies.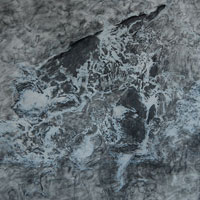 Dorothy Palanza was born in Massachusetts, growing up in a classic Italian-American family. She maintains both Italian and US citizenship, is fluent in multiple languages, and has traveled throughout Europe, the Middle East, North Africa and the Americas.
Palanza is a graduate of the Massachusetts College of Art and Design (BFA) and the University of Massachusetts, Amherst (MFA), studying painting with Jeremy Foss and John Grillo (thesis advisor, a student of Hans Hoffman), and printmaking with Fred Becker. She apprenticed as a decorative painter with European master Alfred Junke and NYC's Vincent Inamorata. Palanza has always felt passionately about painting and working with color. A rich knowledge of paint chemistry, and effects of color, form and texture on large surfaces, is evident in her work. Resisting thematic conventions, her work reflects the personal, environmental and sociocultural influences from her life experience and extensive history of exploration and collaboration in the arts. Palanza has had numerous group and solo shows and is collected by private patrons internationally.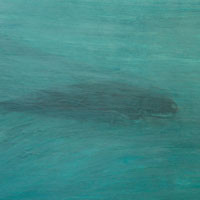 Demet Taspinar is a video artist and painter from Turkey, currently studying for her MA in Fine Art at New York University. She has shown work at Art Bosphorus and Canakkale Art Biennale in Turkey, Auto Center in Berlin, Kingsgate Gallery and the Tate Modern in London. She works as a ship's medical doctor on expedition ships in Antarctica, the Arctic, and elsewhere, looking and filming and responding as she travels.
Elizabeth Bradfield is the author of two poetry collections: Approaching Ice and Interpretive Work. Her poems have appeared in The Atlantic, The Believer, Orion, Poetry and she has been awarded the Audre Lorde Prize and a Stegner Fellowship, among other honors. Founder and editor-in-chief of Broadsided Press, she lives on Cape Cod and works as a naturalist locally and on expedition ships. She is the current Poet-in-Residence at Brandeis University.
Williams McCall Gallery
110 Washington Avenue, CU-3
Miami Beach, FL 33139
786.359.4321
www.williamsmccallgallery.com